6 Steps to Protect Your Skin This Summer
Posted on by Diana Kazempoor, FNP-C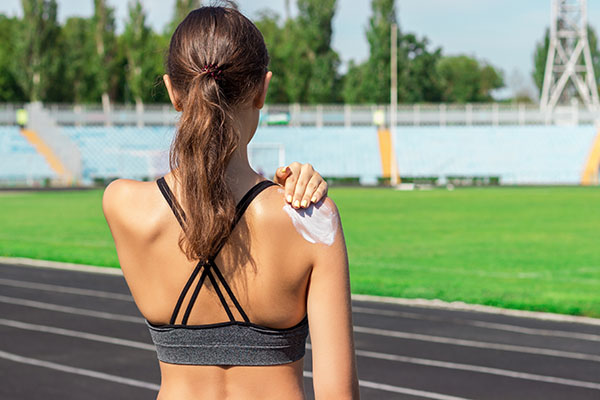 Summer's in full swing! That means the kids are out of school and we can find ourselves at the pools, beaches, or parks more often. Damage to the skin can take as little as 15 minutes due to the sun's harmful UV rays. Here are some ways you can help reduce and prevent damage to the skin during these dog days of summer.
Wear sunscreen! Sunscreen is the ultimate means of protecting your skin from those intense UV rays. This will ultimately help prevent skin damage and skin cancer. Apply Broad Spectrum sunscreen with a SPF of 15 or greater at least 15 minutes before going outdoors.

Re-application of sunscreen in the heat is important. If you are in the sun for more than 2 hours, you should reapply your sunscreen at least once.

Don't forget to check the expiration date. YES, sunscreen does expire.

DO NOT forget to protect your eyelids, lips, and ears. There are many lip balms now that have SPF 15 or greater within them.

Wear a wide brim hat or protect yourself with any type of shade such as an umbrella.

Protect your eyes! Sunglasses are a great way to help reduce exposure of UV rays to the eye. It can also help reduce your risk for cataracts and helps protect the sensitive skin around your eyes. When looking to buy sunglasses, make sure that the sunglasses block both UVA and UVB rays. Most sunglasses out on the market do have this feature.
---
Diana Kazempoor, FNP-C
Diana Kazempoor is a Board Certified Family Nurse Practitioner at Hoag Urgent Care. She has been practicing in the urgent care environment for over four years and has experience in a wide variety of care for patients of all ages. Prior to joining Hoag Urgent Care, Diana worked at Children's Hospital Los Angeles.