At Hoag Urgent Care, our trusted Hoag Urgent Care team will help you feel better faster with shorter wait times. All Hoag Urgent Care clinics have superior medical staff that are specially trained in urgent care for injuries and illnesses for both adults and children.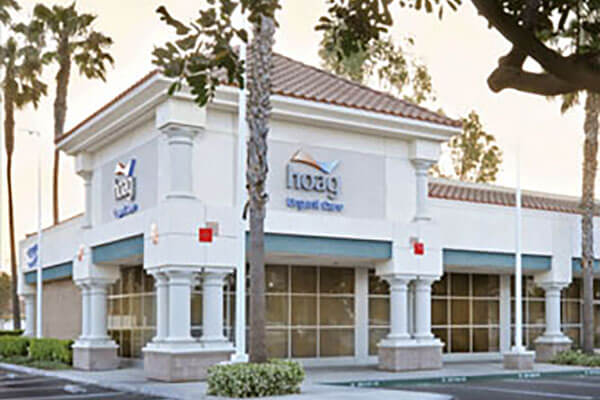 TUSTIN RANCH
Current Wait:

To make all Covid-related reservations, click here:
All other reservations, click here:
ADDRESS
2560 Bryan Ave,
Suite A
Tustin, CA 92782
714-477-8430
HOURS
Mon-Fri: 8am-8pm
Sat-Sun: 8am-5pm

More Info

Get Directions  
0
%
PATIENT SATISFACTION
Last 30 Days
0
PATIENTS CARED FOR
at Hoag Urgent Care
0
min.
AVG WAIT TIME
With Online Check-in
0
min.
AVG COMPLETE VISIT TIME
Check-in To Discharge
HOAG URGENT CARE SERVICES